Good Evening Munchkins!
Today I will be sharing with you some little bits and pieces I have found on the New Look website that I am entirely craving! I'm someone who doesn't always have the money to go shopping and so this affects the amount of hauls I can share on this here blog but I think that this idea could help combat that missing segment of on trend fashion here on the blog (that was the most long-winded sentence I've ever written!). I have taken these from the New In section (at time of writing which is 14/08/16) and I hope you enjoy! I love New Look so this just allows me to share some of my new favourite trends with you guys without breaking the bank!
Black Lace Balloon Midi Skirt (£24.99)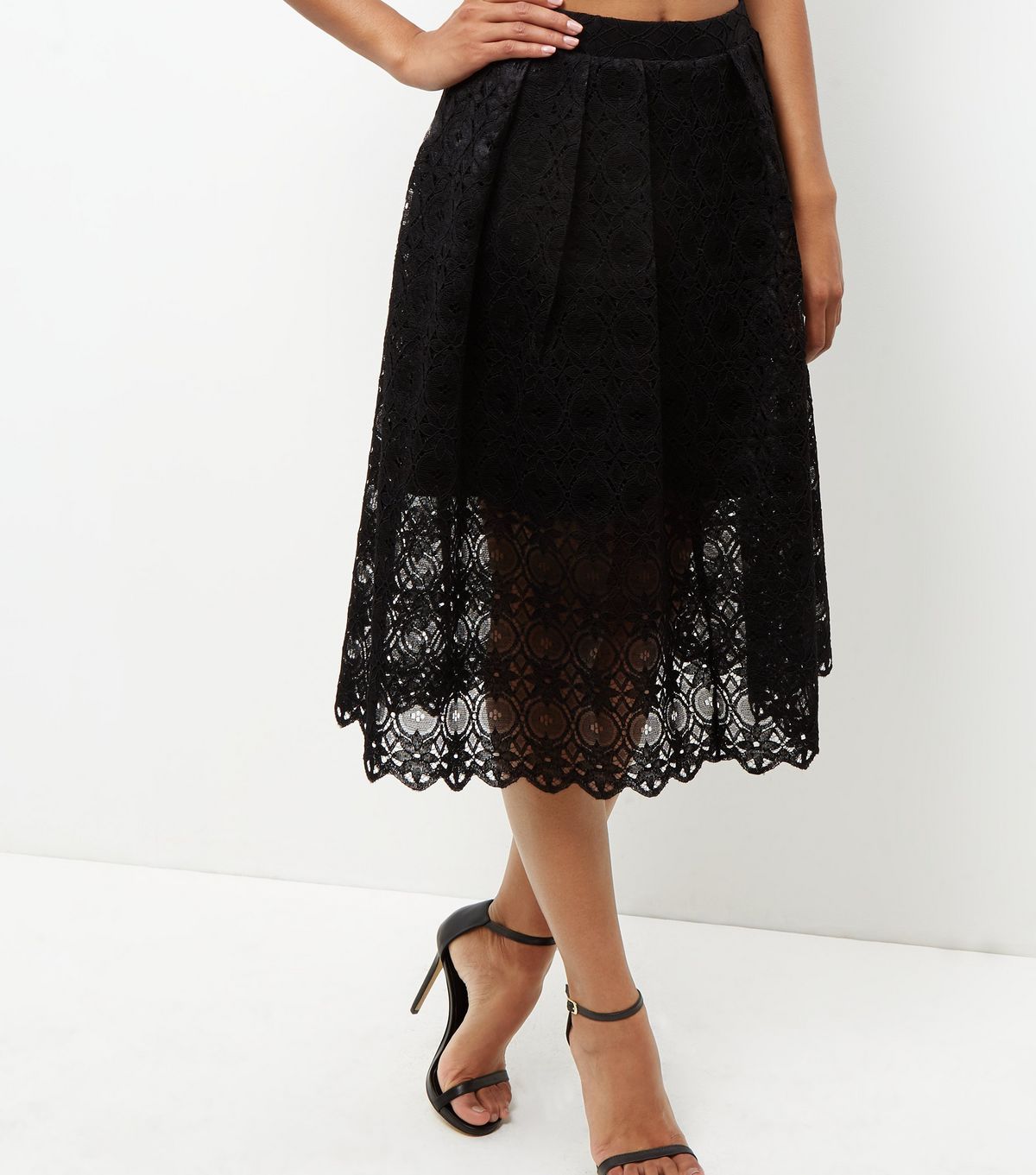 At the moment I am loving midi skirts and this one here is a gorgeous black one with a little bit of shape to it that I think will help accentuate my hips (which I like) and skim over my tummy (which I also like!). This also has a slight lacy pattern and an almost mini-skirt underskirt that is completely opaque for modesty reasons (thanks New Look!). I really like how this has an elasticated band to make wearing it even easier but to also further accentuate my waist and hips. Also, because this is black I could wear it all year round with a variety of tops so I think this is something I would definitely get my money's worth out of! It also looks so elegant and I think for slightly more formal things (like birthday meals out in a proper restaurant) this would be perfect! I am quite short so it may appear quite long on me but that's only an excuse to wear it even higher waisted!
Peach Sateen Bardot Neck Top – £15.99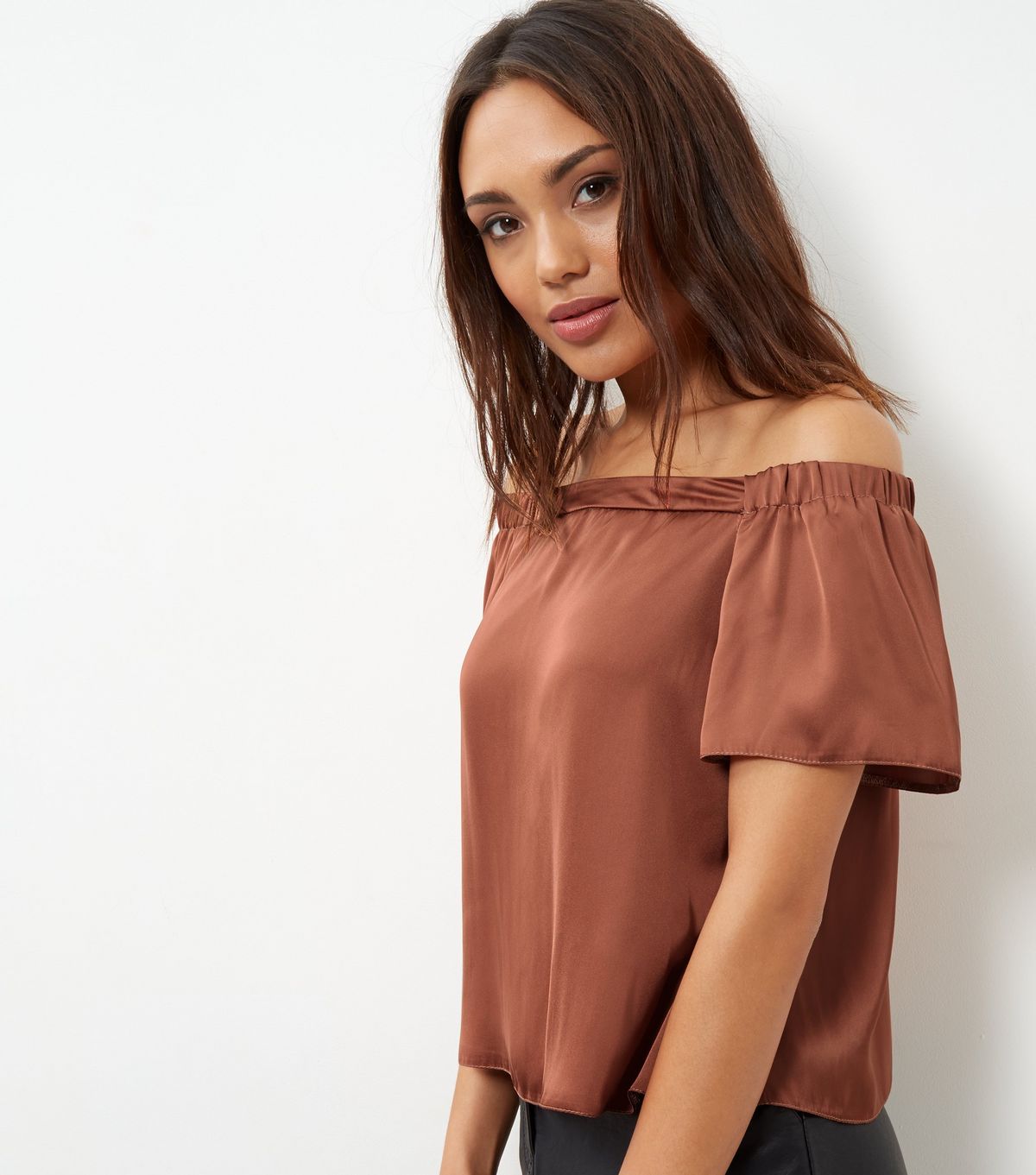 A trend I'm loving at the moment is bardot sleeves. I bought a dress a couple of years ago with this trend and ever since I have been on the hunt for even more of these items! New Look have a range of colours of these tops or types of tops and this is the one I've fallen in love with! I feel like this nude-y/brown-y/pink-y shade is a very on trend colour as it is (throwing it back to the 90's!) and I feel it could compliment my skin once I have a tan because it does look a lot warmer than when I'm pale (obviously!). This is elasticated at the sleeves which I also love because I have quite broad shoulders and I'm a very 'doing' person (if that makes sense). This is also super flowy so is perfect for everyday wear when I'm just out and about but it could also be dressed up by being tucked into a skirt. The sleeves themselves aren't fitted which helps for my 'curvy' arms! I just think the colour of this is so beautiful – I need it in my life!
Black Busy Doing Nothing Pyjama Set – £14.99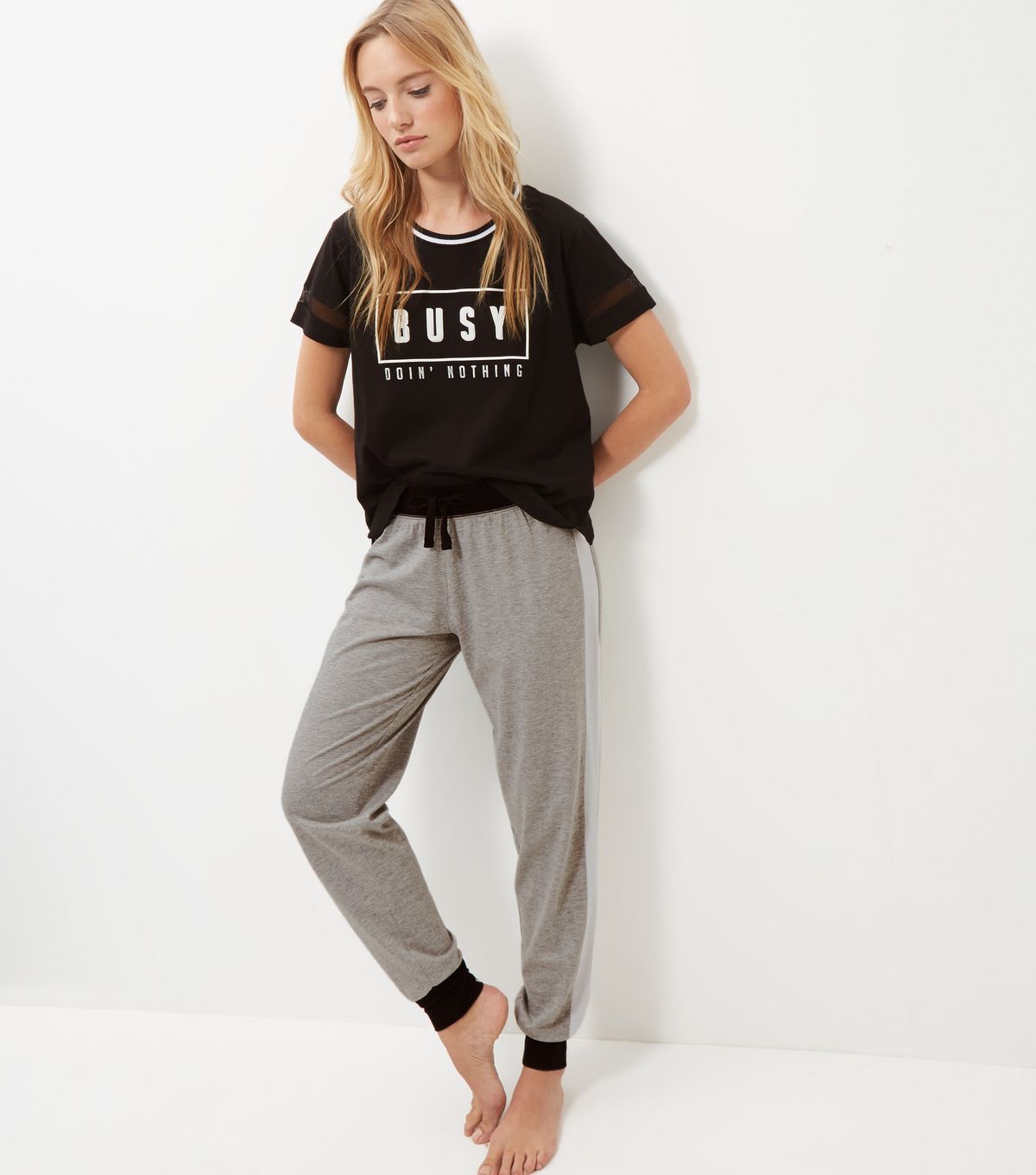 These pyjamas perfectly describe me! Anyone who knows me will know what an introvert I am and how I just love procrastinating or spending my days doing absolutely nothing so these were actually made for me! And their black! I'm actually on the hunt for a new set of pyjamas and I do love the ones with quite slim-leg leggings and baggy tops (I'm wearing a set right now!). The bottoms have a drawstring though they'll probably be useless on me; everything either fits perfectly or are too small where I've tried to be 'optimistic'. I just love the kind of baseball top vibe (is it baseball top?) and how baggy and just generally cosy they look! I think it's really good value for money as well considering you get the whole package, as it were. And I wear these types of pyjamas all year round, so I would definitely get my wear out of them!
Black Mesh Panel Cold Shoulder Skater Dress – £29.99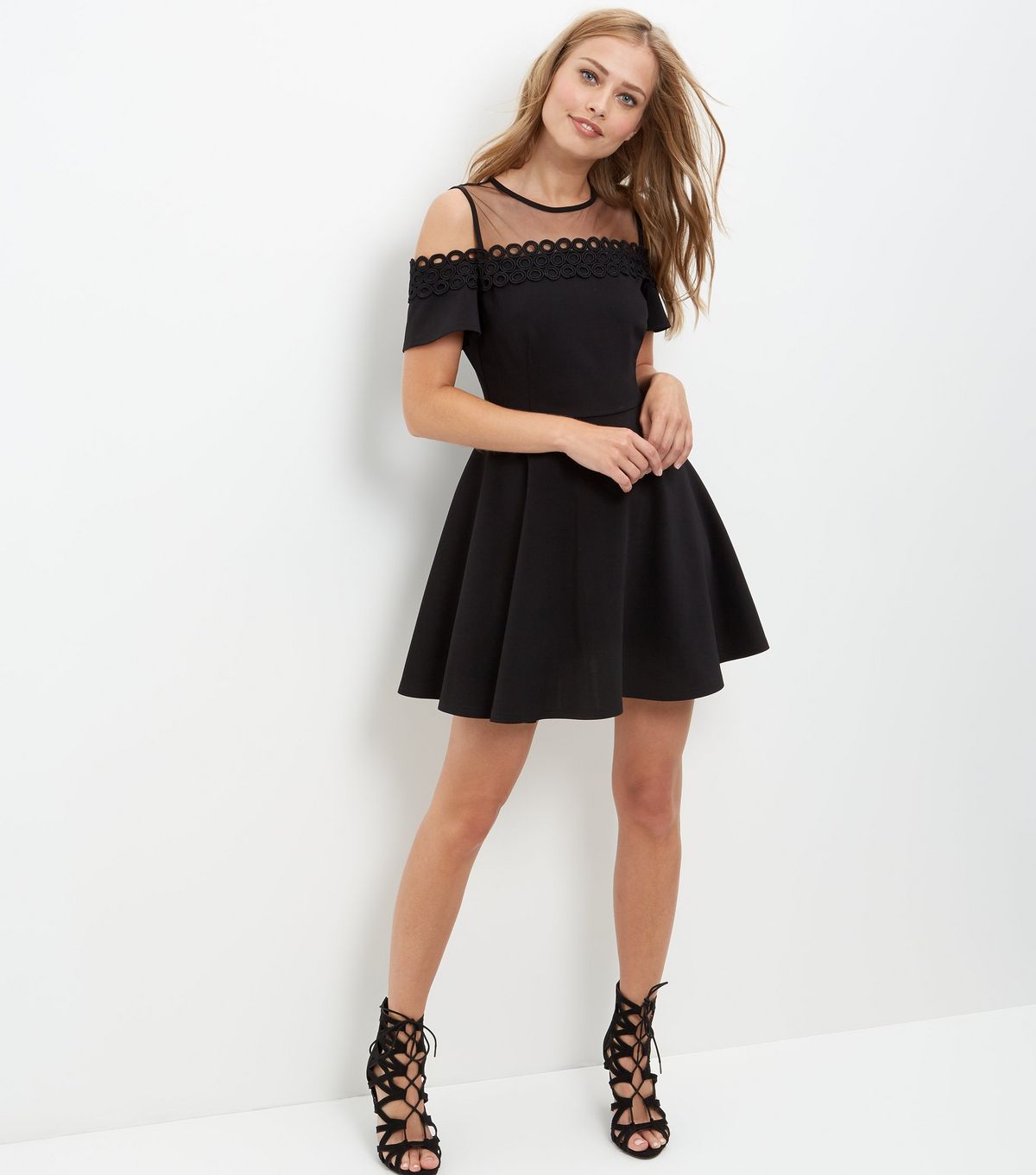 I'm going to be entirely honest with you now – I don't actually own a Little Black Dress (I can hear you all screaming at me now! I know, I'm sorry!), so when I saw this one I had to pounce on it! I love this sort of cold shoulder style with the mesh holding you all in a little bit more than a simple bardot sleeved dress would and the circular trim at the neckline just gives it a bit more of a girly edge. I love skater dresses; they are by far my favourite style of dress. They hang so perfectly on my body and cinch in at my waist to accentuate my hips as well and they do tend to fit me quite well in terms of length. I think this would look amazing on nights out and it's so versatile – I'm already dreaming of all the makeup opportunities! This could also be worn all year round and I just feel it would make me look super feminine and show off the bits I like but hide the things I don't like (always a positive!). The sleeves themselves are also quite floaty so won't suck in on my arms at all (another bonus!). Very happy with this one!
Green Camo Print Tunic Dress – £19.99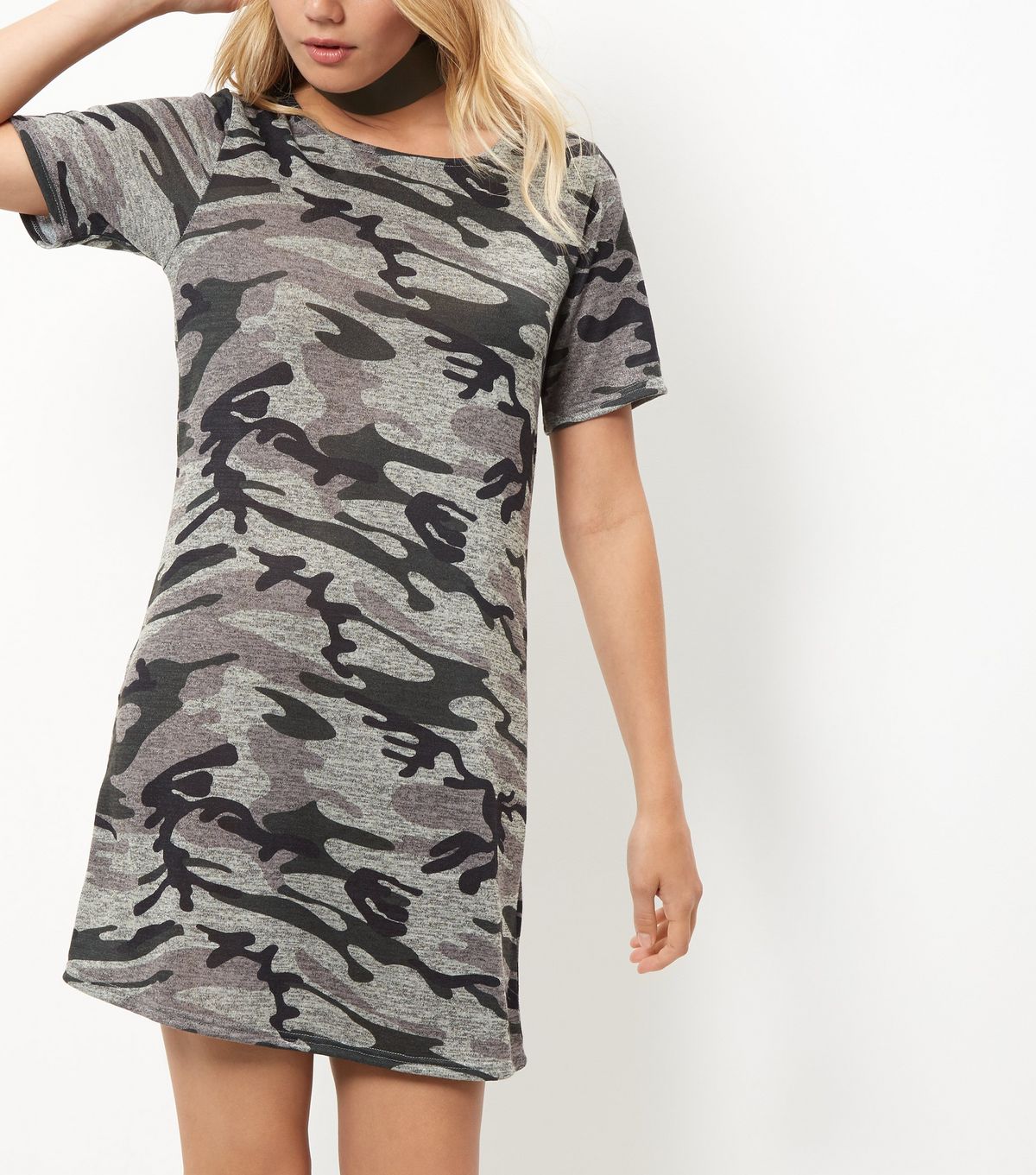 And finally, we have another little dress but this one I think would be more suited to everyday wear! I feel like this is quite a bold print to try and pull off and this dress may not suit me (I've tried dresses that just hang like this before but my boobs have made it hang out further and inevitably make me look about 20 months pregnant) but there is something about it that gives me hope. I can just imagine wearing it with an over-sized denim jacket and little white plimsoll-type shoes and it working. Hopefully. I feel like the different shades of green would compliment my dirty blonde hair quite well, also. This is a very simple little dress that (as I've mentioned) could be dressed up and accessorized very nicely. It has the typical camouflage print that New Look seems to be loving at the moment and it just hangs in quite an over-sized way. Again, the sleeves aren't tight! I think I could; I hope I could anyway!
And there we have it! I hope you have enjoyed this blog post – I've really enjoyed writing this one! If you like this idea let me know in the comments and if you do, let me know what other online shops or brands I should write about! This was only a handful of pieces; New Look has a lot in at the moment for you all to have a look at! Don't forget to also let me know which is your favourite!
Thank you so much for reading and I'll see you Thursday,
Rachel xx