Good Evening Munchkins,
Today I will be bringing you my fashion staples. If you remember a few weeks ago (outside of Blogmas. I know, imagine that!) I wrote a makeup version of this and I really enjoyed it so I thought 'yanno what, I'll do an outfit one as well'. Despite the fact I'm sat wrapped up in multiple layers due to the cold, this isn't going to be exclusive to winter, this is just going to be an all year, any day kind of thing. So today I'm just going to be going through my favourite people, styles or ranges clothing-wise and why. I'm someone who is slightly larger than a size 0 and so fashion and outfits are very significant in my life as at the end of the day it can either show off my good bits or show off my bad bits and that for me is a lot!
My main human I look up to will be no surprise to long-time Munchkins: Louise Pentland AKA Sprinkle of Glitter. Louise is a blogger and YouTuber and has inspired me a lot, not just clothing wise (which I do talk about a lot, pretty sure half of my blog posts mention her!). She is that one person who made me realise that being plus-size or curvy or slightly bigger shouldn't lessen your chances of what to buy in a clothes shop and it doesn't matter what other people think, it's all for yourself. She, even through a computer screen, has given me so much body confidence; this time 3 years ago I wouldn't show the tops of my arms and would cover them up in the hottest weather and now I'm going to parties wearing sleeveless tops and dresses, just loving life. She is also the reason why one day I just stared at myself in the mirror wearing jeans realising that no matter if or what I wear on my legs, they're going to jiggle a little bit, so it doesn't matter if I'm wearing a dress, it would be the same in jeans. Louise has also inspired me to wear my first playsuit this year and I couldn't be more chuffed about it! #thecurvylife.
My favourite range at the moment is currently Topshop Petite. I'm a very small human, one of the smallest to have ever been seen, and so finding things that doesn't make me look like I'm wearing a bin bag is quite tricky. I have only two items from Topshop and I don't think either of them are from the Petite section, but give me some credit, I'm 14 and Topshop's pretty expensive. I'm entirely basing this on window shopping on and offline but oh my Jesus is it amazing! I was looking on their fairly recently and I was just dreaming of it ending up in my wardrobe. I trust Topshop to be good quality and survive the dreaded washing machine and there is so much choice in the Petite section! Even some things that are exclusive to the Petite range! I'm just in love with more inanimate objects. I just feel like Christmas has come early, I feel well and truly spoilt!
My first favourite fashion thing are Peter Pan collars. This is all year round, and the ones I own happen to be lace. What does that say about me? *wink wink* I really really really love these, and I'm not ashamed to say so. Some collars looks really wrong on me and make me look like the slug from Monsters Inc. who has legit no neck and I do have a neck, so I want to show people I do! I find these to be lightweight but cute and just add that little bit extra to an outfit. You know when you look at an outfit and are a bit like 'there's something missing and I don't know what'. Chances are, it's a Peter Pan collar!
My next thing is something I discovered whilst watching Miss Louise Pentland – skate dresses/skirts. These are basically skirts where they cling in to your waist and then just drop down. No more sucking or touching or nipping or tucking, just flowy, which is perfect if you're a little more bootylicious … for ya babe (I had to, I had to!). I also own quite a few dresses in this style which does the same, but the bodice (or body part, what is that called??) is slightly tighter so shows off any chesticles you may behold. I have big everything, so it's just like 'keep attention here, and not here!'. I know some of you will agree with me, don't try and lie!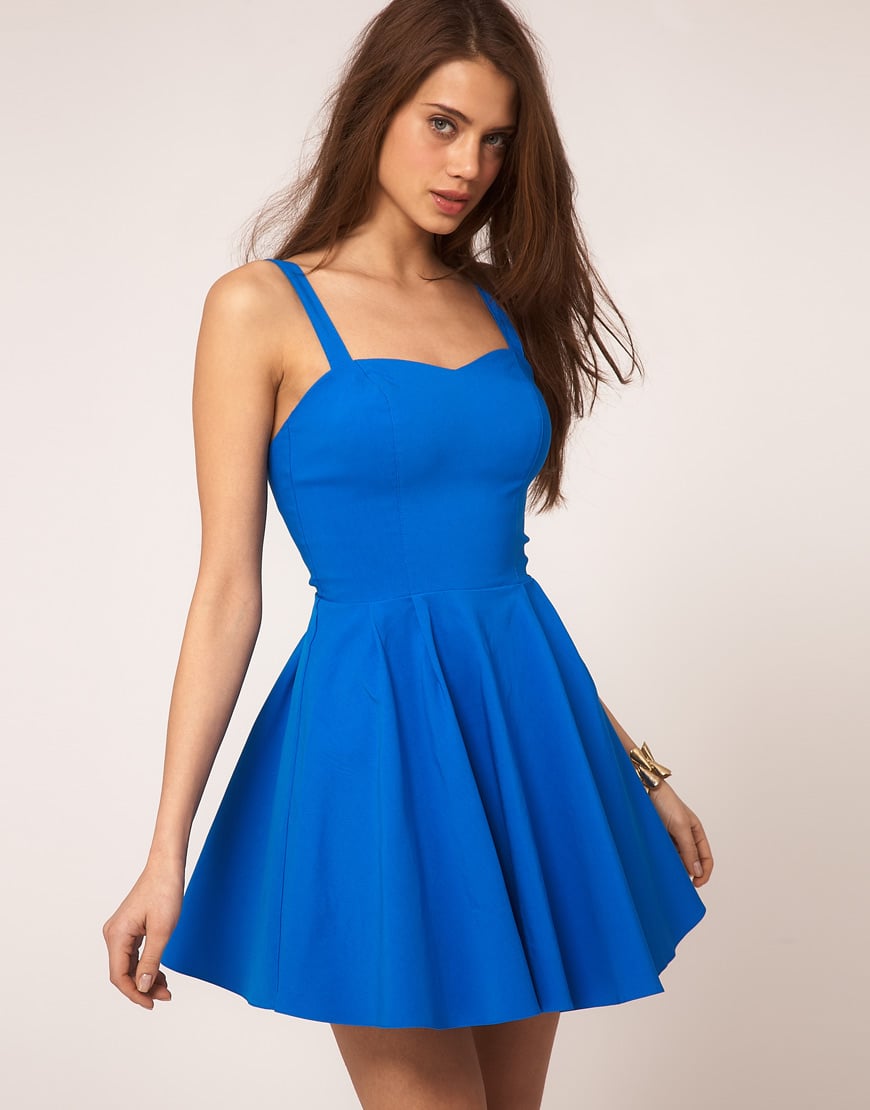 My penultimate (I do love that word!) item are things which are high-waisted. This is for most things (other than a pair of high-waisted jeans which honestly make me look like a rhino pregnant with triplets) and is another style I wear all the time. As a child I would always wear things to hold myself in as I really didn't want anything jiggling about and I guess I just carried that on (which sounds disgusting, I know, but wait!). As I've *blossomed* my curves have become more apparent and I've become a fan of my hips so I've kind of wanted to show them off as well. However, how do I hide my belly but show of my hips? Flowy things! I own shorts, skirts, leggings (though those are fairly tight, but they're quite slimming), playsuits, jumpsuits which are all flowy and show off hips but not belly. I've finally won! I am still struggling with finding decent jeans though, so if you know any that will suit my needs, do let me know, I will be so grateful!
And finally, something I never thought I'd say: High necked crop tops! Wait, did a size 14 blogger just say crop top? Oh no, someone call the self-esteem police! Yep, I've done it. I've built my confidence enough to do it! I do like other crop tops, it's just that I own one which is high necked and now I'm like a magnet to them! I mean the ones where they come quite high on the chest then have quite short spaghetti straps which were everywhere this summer! Yep, them, I can do it! My one is like a rusty/black colour and is from New Look (only £7.99, oh yeah!) and I'm so in love with it! I'm so looking forward to the warm weather so I can wear it again. Body confidence as its finest! I just love this style and it does prove some trouble with where and how to deal with my boobs, but I can work with it, for this I can work with it!
And there we go! I hope you enjoyed this blog post, I certainly did! If you would like me to do an updated one at some point, just let me know and also let me know of any of your fashion staples! I would love to know of them and perhaps try some of them out! I hope this blog post has been of some use to you, if it has, my job here is done!
Thank you so much for reading and I'll see you soon,
Rachel xx